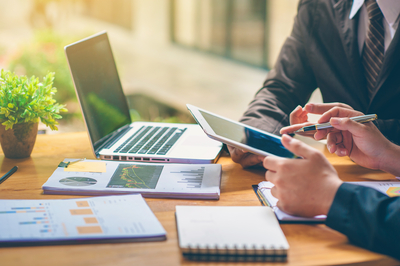 What Happens to Businesses Without Insurance?
What Happens to Businesses Without Insurance?
Business insurance is used in order to protect businesses from lawsuits and other losses that could have a large financial impact otherwise.
Required Business Insurance and Penalties
Business insurance requirements vary by state. Most states require businesses to carry a minimum amount of:
Workers Compensation

:

Workers compensation provides financial assistance for employees that are injured on the job.

Commercial Auto Insurance

:

Commercial auto insurance covers vehicles used or owned by a business for work purposes.
Operating a business without workers compensation can result in legal action such as fines or jail time. Even in states that don't require workers compensation, operating without this insurance can lead to lawsuits from employees due to injuries obtained at work.
Legal action can also be taken against businesses that fail to carry the proper commercial auto insurance. Most states require a minimum amount of liability insurance. In Texas, for example, businesses must carry:
$30,000

in bodily injury liability per person

$60,000 in bodily injury liability per accident

$25,000 in property damage liability
This is the minimum amount required and not the only insurance available. If a commercial vehicle is covered with personal auto insurance instead of commercial auto insurance, an accident while the vehicle is being used for work will not be covered. In fact, an insurance provider may cancel a policy if they discover a commercial vehicle is insured with personal auto insurance and vice versa.
Business insurance can also be required depending on the industry. In some cases, insurance can be required in order to obtain a license or purchase a location. Without the proper insurance, a business may not be able to open a physical location or receive the necessary license for their practice.
Essentially every industry has some insurance requirements. Insurance requirements for industries can also vary depending on the state. Some industries are excluded from workers compensation depending on the state, for example.
Aside from legal repercussions, lawsuits can be a large repercussion for not carrying insurance. Lawsuits can come from a range of incidents from general liability property damage and injuries to professional negligence, directors and officers lawsuits and employee claims.
The majority of businesses that fail within their first 5 years of operation is due to a lack of funds. A single uninsured lawsuit can ruin a business not only in reputation, but with the expensive costs of court fees, defense costs and payouts.