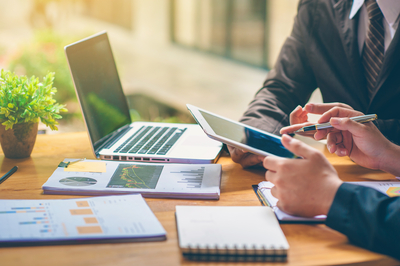 The Open Enrollment Period: What You Need to Know
Open enrollment refers to the time of year when an individual can sign up for health insurance. Different types of health insurance may offer different enrollment periods. Whether you're a Medicare beneficiary or exploring health insurance options in the Health Insurance Marketplace, understanding available enrollment periods and what you can do during these times is essential.
Medicare Open Enrollment Period
The annual Medicare open enrollment period runs from Oct. 15 to Dec. 7 each year. During this time, Medicare beneficiaries can make several important decisions regarding their health care coverage, including the following:
Medicare Advantage (Part C) plans—You can switch from Original Medicare (Part A and Part B) to a Medicare Advantage plan, or vice versa.
Prescription drug coverage (Part D)—You can change your Medicare Part D prescription drug plan or enroll in one if you haven't already.
Supplemental coverage—You can explore options for Medicare supplement insurance (Medigap) policies designed to help cover Original Medicare out-of-pocket costs.
Work with an experienced agent to assess your current health care needs and see if your existing Medicare plan still meets those needs. You can use the Medicare plan finder tool to compare different Medicare Advantage and Part D prescription drug plans available in your area.
Any changes you make to your Medicare coverage will take effect on Jan. 1 of the following year.
Health Insurance Marketplace Open Enrollment
The Health Insurance Marketplace open enrollment period—established under the Affordable Care Act (ACA)—runs from Nov. 1 to Dec. 15 each year. During this period, individuals and families can do the following:
Enroll in health insurance. If you're uninsured, you can apply for health insurance coverage through the marketplace.
Renew or change plans. If you already have a marketplace plan, you can renew it for the upcoming year or make changes to your coverage.
Explore subsidies. You can check if you qualify for premium tax credits or subsidies to help make your health insurance more affordable.
Contact Us
The Medicare open enrollment period and the Health Insurance Marketplace open enrollment period both offer valuable opportunities for individuals to secure or adjust their healthcare coverage. Whether you're a Medicare beneficiary or looking for health insurance through the marketplace, it's essential to understand the specific open enrollment periods, evaluate your health care needs and explore your options.
Don't miss these crucial windows of opportunity to secure the health care coverage that's right for you. Contact Shoop Insurance in Center, Texas, to learn more about how to take advantage of the open enrollment period that aligns with your health care needs.