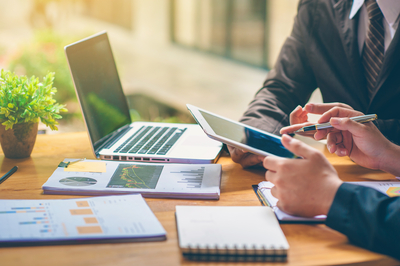 What Factors Determine Business Insurance Cost
What Factors Determine Business Insurance Cost
The investment in business insurance can be a difficult one for some people. This type of insurance is invaluable, however. You need it to help defray the costs of many risks associated with managing your business. Yet, having a policy that fits your goals may seem expensive. How much will it cost you? Take a closer look at what factors impact your policy's costs.
Insurance Is Customizable
It's not possible to put a specific price tag on the cost of business insurance. Every company's needs are different. However, when you work with your agent, he or she can work closely with you to ensure the best possible pricing is in place. To do this, they need to consider a variety of individual factors to create a customized policy for your needs. Here are some of the components that make up that cost.
The Type of Policy
The types of insurance you need depend on the type of business you own. Most companies need general liability insurance and property insurance at the very least. If you provide professional advice to your clients, then you may need to extend your liability insurance further to include professional liability coverage.
The Industry
The industry your company operates in is important. It helps insurance companies determine what type of risks are present. Operating out of a simple office building, for example, is in some ways less risky than construction work. In other ways, it is riskier. When the potential risks are higher, the costs might rise, too.
Location Matters
The location of your company can play a role. Costs for business insurance tend to be higher in larger cities or in areas where the cost of living is higher.
The Limits You Select
The amount of coverage purchased also plays a role in what you can expect to pay. In most cases, you can expect your coverage to reflect the value of your company. The higher the limit is, though, the more expensive your premiums will likely be.
The Size of Your Company
Larger companies that do more business are more likely to file claims. The more you operate, the more likely your company will face diversified risks. Companies that are much larger also may need additional locations covered in different ways.
When it comes to providing business insurance, always focus on the quality of the coverage you obtain and how well it fits your business. Spending money on an inferior policy doesn't do anything for your business's bottom line.