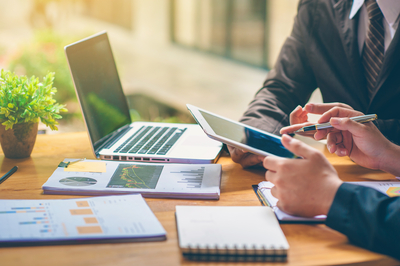 Money Saving Tips for Choosing Business Insurance
Money Saving Tips for Choosing Business Insurance
When it comes to starting a business, you need to cover you, your employees, and your clients with business insurance. What if a customer slips on a wet floor and breaks a bone at your store? You are likely liable for paying their bills.
Accidents happen. While this one is preventable, you still need to do the right thing and take care of the medical costs. With business insurance, you won't suffer such a financial setback as you would without it. Business insurance is a necessary expense, but there are ways to lower the cost. Here are four tips that can help you find the least expensive price for the policy you need:
Know exactly which coverage you need. Many people choose a business owner package (BOP) by default. Unfortunately, it doesn't always fit the needs of every business. Talk to people in your industry to find out what coverage they have. Work with your agent to tailor a package to meet your needs. You might find that the BOP includes coverage that you don't need and can reduce the cost.
Consider the pros and cons of add-on coverage to your policies. Some people choose not to spend the extra money on the add-ons. Your general policy might cover rebuilding your office after a natural disaster. However, without business interruption coverage, you might not be able to stay in business during that time. This coverage isn't as necessary if you keep a healthy sized emergency fund for your business. However, know how each rider benefits your business. Consider the details carefully when choosing coverage.
Bundle your business insurance with your home and auto insurance. This is a common, but overlooked money saving tip. Insurance companies often offer loyalty discounts. Run the numbers and see if it's worth moving all your insurance policies to the same company. Having all your policies with one company will also make it more convenient.
Review your coverage, and the cost, every year. There is a benefit to having all policies with the same company. But it's also important to shop around to know that you're getting the best price. Schedule a time to do this every year. Make sure your policy includes what you need, and make changes as necessary. If you find a lower price elsewhere, don't be afraid to change providers.
Having enough coverage is the most important when it comes to business insurance. Saving money is a great side benefit that's worth seeking out.