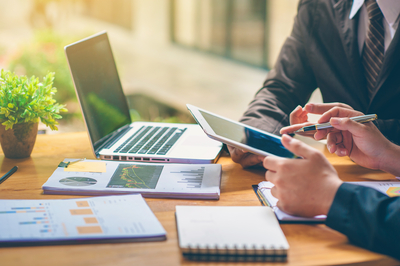 Getting Life Insurance After an Injury
Getting Life Insurance After an Injury
Everyone is encouraged to buy life insurance while they are young. The reason for this is because that age or illness in later life might make it harder to obtain insurance later. By having life insurance now, you'll instead be ready for anything that the future might hold.
No one can predict the future, so if you are involved in an accident that incapacitates you before you can apply for coverage, then don't feel defeated. You can often still qualify for quality life insurance, even though a few challenges might exist. It's always best to work with your agent to get the benefits that are perfect for you.
Here are a few things to keep in mind as you consider coverage.
What Happened Matters
Some accidents might cause you a significant disability or incapacitation, which does create a higher risk in the eyes of your prospective life insurer. However, the cause of the accident is as important as the effects when your insurer determines your eligibility for coverage.
For example, a simple accident might cause you to break a bone or suffer an injury that, while severe in the moment, is unlikely to affect you forever. Your lifespan is unlikely to be affected by the injury. As a result, you should be able to continue to qualify for life insurance once you recover.
However, if you have complications as a result of your injury, then your eligibility for life insurance might drop. For example, if you suffer a lacerated liver as a result of the accident, then you might face future problems with your health, and this could become an indicator of risk to your life insurer.
There Are Policies Available
If you have an accident that has caused a long-term health complication, then you can often still obtain term life insurance. This type of policy only provides coverage for a certain number of years (10, 20 etc.) but if you do pass away during this time, your policy will still pay the death benefit.
At the time of enrolling in coverage, you should discuss your health limitations with your agent. Additionally, you might be required to undergo a medical exam in order to complete your enrollment. Depending on the outcome of these exams, you might not be able to enroll in certain policies. In other cases, the insurer will review the conditions surrounding your accident, and determine whether you are a higher risk to insure. If so, they might have to charge you more money.
Every situation is quite different. The good news is there is no risk in obtaining a life insurance quote. You will learn both whether you qualify for a plan and what it is going to cost you. This takes all the questions away and guides you along the path to getting perfect coverage.