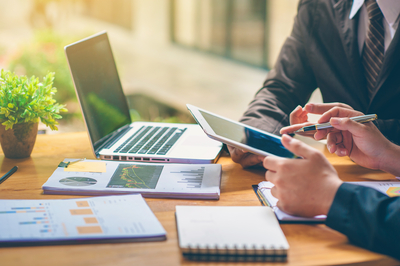 Can I Go Without Health Insurance?
Can I Go Without Health Insurance?
Health insurance can be expensive, and as of 2021, there is no longer a federal requirement that you have to buy health insurance. You will not face fines for not carrying coverage.
Choosing to go uninsured isn't recommended—and for a good reason. The average cost of health insurance for a single person in the U.S. is around $495 a year (about $41.25 a month), while the average cost for an American family is around $1,779 a year (about $148.25 a month). This may seem expensive, but it's critical to compare health insurance premiums to the cost benefits you will receive from buying a policy.
The True Cost of Health Care
Getting health insurance is encouraged due to the expensive nature of health care services today. A single hospital stay can cost an average of more than $15,000, this is an expense many are not ready to pay for. While you may be able to schedule payments for expensive medical bills, it isn't always feasible—especially when added to other everyday medical costs such as medications, check-ups, doctor visits, etc.
Consider just a few of the average costs of common health care services (without insurance):
Ambulance services: $400-$1,200
Physician visit: $300-$600
Urgent care visit: $100-$200
Baby wellness visits: $100 ($660+ for all seven recommended visits)
Pediatric immunizations: $620
Having a baby: $10,800
Prenatal care: $2,000
Specialty care nurseries (for premature births and other complications): $144,000
Physical therapy: $75-$150 per session
Heart valve replacement surgery: $170,000
Spinal fusion surgery: $35,000
Plus, if you were to suffer complications related to these conditions, the outstanding costs are likely to be even higher than average.
For example, a single person gets into a car wreck and needs emergency services. They're transported by ambulance to a hospital and rushed into immediate spinal fusion surgery. Once out of surgery, they not only need to stay in the hospital for a few days to recover, but they will also need prescription medication and physical therapy. On the low side, the victim could be facing a bill of at least $35,000 (on top of recovering physically and emotionally from the incident).
Growing Health Care Costs
Unfortunately, these prices only seem to be growing due to a few factors, such as:
Service price and intensity
Population growth
Aging among the population
Growth in chronic diagnoses in population groups across the United States
Medical service utilization
Health insurance won't always cover the entire bill, but it can take enough weight off your shoulders to make it worth consideration. Therefore, you will benefit exponentially from this coverage in ways you didn't even expect. You will be able to go to the doctor for routine care, which can help you better preserve your health for a longer time.