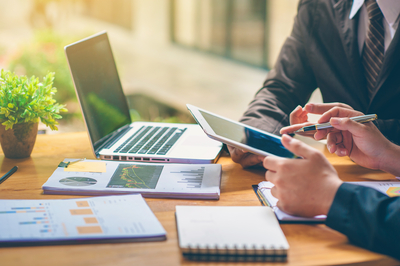 Will Auto Insurance Cover My Rental Car?
Will Auto Insurance Cover My Rental Car?
Renting a car is old hat to some people. They may travel for work or for pleasure on a monthly basis and have a system worked out that they don't need to break. But not everyone is familiar with the process, and it's common to question whether to spend the money on additional auto insurance for a rental car. As with so many questions in life, the answer is a little murky.
How It Works
Your auto insurance is likely to cover your rental car, but the reality is that you need to check your policy first. There aren't a lot of standard policies anymore, and the specifics can tangle up even the more conscientious of people. There is a general rule of thumb though: If you purchase additional auto insurance through your rental car, you'll get more protections than you just employed your own policy.
Liability Insurance
Your liability coverage will cover you if you cause damage to another car with your rental, provided you're driving an eligible vehicle. (So, if you have liability insurance under a sedan, your insurance may not cover you if you rented an SUV.)
Mismatched Cars
Your collision insurance may apply to the other car's damages or even damages to the rental car. Again, you'll need to check your policy. If you do file under collision damage though, be prepared for the policy to only cover what it would have covered on your car. In other words, if you're driving a Kia but you're renting a Ferrari, you're not going to get anywhere close to the damages you're seeking.
Additional Protections
If you have comprehensive coverage, this may apply to non-accident related events. So if the rental car is stolen, you may be able to file under your comprehensive insurance. If you bought the rental car with a credit card, you should also be looking into the protections your credit card offers you.
There's nothing worse than being stuck on the side of the road and running through a tally of how much an accident is going to cost you. If you call your car insurance carrier, they should be able to walk you through your policy, so you'll at least know what you're getting into. Rental cars don't typically make you purchase auto insurance, but some people will just for the extra peace of mind.