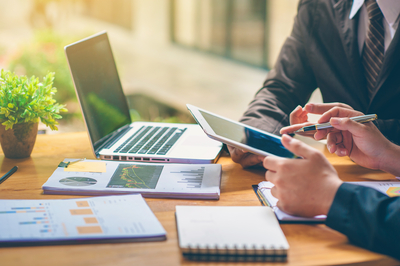 Will a Smart Thermostat Help You Save Money on Home Insurance?
Will a Smart Thermostat Help You Save Money on Home Insurance?
Many homeowners are adding smart thermostats to their property. This can be a good addition. It may reduce your home's heating and cooling costs. Yet, thermostats like this do not always reduce home insurance costs. The details are in the way the thermostat functions. Some models can provide more connectivity and whole-house control than others. Here's how to make the right buying decision.
What Does a Smart Thermostat Do?

A basic smart thermostat provides information to you and allows you to control the home's heating and cooling from a distance. For example, the system allows you to adjust the home's air conditioning while you are at work. It monitors conditions and automatically updates your home's air to meet your usage goals. Other systems provide more control. They monitor other conditions in the home. And, they connect to other components in the home, too. This can add more value.
What To Look for in Them

What does your smart thermostat provide for you? If the system just provides control from a distance, it may not be a home insurance cost savings.
However, some systems link to your home's security. They may be able to monitor your home's air quality, too. If dangerous levels of carbon monoxide occur, the system can alert you to leave. Some work with your smart fire alarms as well. They alert you to the dangers present. Some can link directly to the police to call for help. In some cases, insurers might reduce costs because you have this extra protection.
Protecting Them

Also, consider the value these systems add to the home. Some systems are very expensive. They use numerous sensors throughout the home. This can give you individualized control just about anywhere.
However, the more they do this, the higher in value they are. If you invest in a system, be sure to add the system to your home insurance policy. Some policies provide single item coverage of no more than $1,000. If your system is worth more than this, be sure your insurance agent specifically lists it on your policy. A rider can offer more protection for you.
Work with your local home insurance agent here. Find out what type of discount they give for smart technology in the home. Not all insurers are offering this right now. The technology is still very new. However, you may be able to obtain some discount for it. Ask about other smart systems as well for savings opportunities.