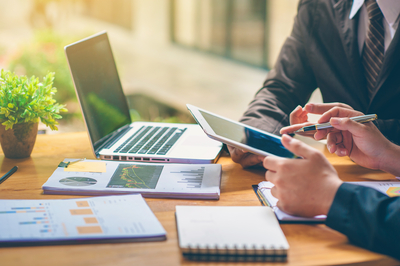 Why Your Business Needs Certificates of Insurance
Why Your Business Needs Certificates of Insurance
Your small business insurance needs a very specific companion: the certificate of insurance. It's a valuable business insurance tool, and it'll keep you safe when working with vendors. Whether you've landed a new client, are expanding your business or are simply outsourcing a project, this certificate might save you if liability claims arise.
What is a Certificate of Insurance?
A certificate of insurance is a simple document given to you by your insurance company. It verifies that you do, in fact, have business insurance coverage. It also lists a few details about your coverage:
What this coverage accounts for
Who has coverage under the policy
The policy's effective date
Limit and deductible dollar amounts
A certificate of insurance is also called proof of insurance. Clients might ask for proof of your insurance before they work with you. Others might ask for it if they experience a large loss. It's also needed if a liability claim arises. Let's say, for example, you offer software programming services for another client. There's always a chance that a mistake might compromise this client's project. You'll likely need to prove that specific liabilities will have insurance coverage.
Why is a Certificate of Insurance Important?
If you're working with external clients, you'll need to give them proof of your business insurance policy. Plus, you'll need to let them know you have the right insurance policy. Even if you aren't asked to show your certificate of insurance, presenting it will benefit you. It simply makes you a reliable provider. It shows you are trustworthy. It also assures each client's peace of mind.
How Do I Get a Certificate of Insurance?
Insurance providers often give policyholders a certificate of insurance when they get covered. If you've recently bought insurance, you probably got the certificate. If you didn't get this certificate, simply contact your provider. This certificate is very important, and you can most likely get it, for free, upon request.
Don't Wait to Get Your Certificate of Insurance
You should pick up your policy's certificate of insurance as soon as possible. Don't wait until you're asked to have it. Instead, have it on-hand. Show it to clients before it's asked for. Proof of insurance can make the difference between keeping and losing clients. Contact your provider today, and pick up a commercial policy which fits your line of work. Then, when you're engaging a new client, get ready to show off your certificate of insurance.