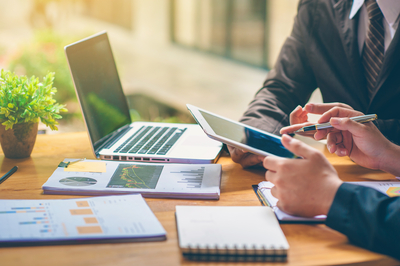 Why You Shouldn't Let Your Home Insurance Automatically Renew
Why You Shouldn't Let Your Home Insurance Automatically Renew
When was the last time you thought about your home insurance policy? Many property owners do not use this policy often. They know it is a must-have. They keep making their payments on it. Yet, they do not recognize that home insurance should not just renew automatically.
Many companies allow this for convenience. A lapse in coverage can be a very worrisome thing, of course. Auto-renewal can help prevent such an occurrence. However, there are advantages to avoiding the automatic renewal.
Are You Getting What You Need?
If your home insurance auto-renews year after year, you do not get to see the details very clearly. Many people just file their policy away. They do not read it. This is a mistake. You might miss important details in your policy by not reviewing it annually.
Instead, when your policy is about to renew, sit down with your home insurance agent. Discuss changes to your home over the last year. Have you made any significant purchases? Perhaps you did some renovations to change the layout. You improved security with a new system. These changes impact your coverage and your policy needs. Be sure to speak to your agent about them before renewing your policy. Your agent can help you determine how to change your coverage, if necessary.
Are You Paying a Competitive Rate?
Keeping costs down is important to all homeowners. Home insurance costs can rise, year-over-year, if you remain with the same company. You may wish to ask for new discounts or available rewards. You may also want to consider a few competitors. Request quotes. There is no obligation to obtaining a quote. Show those quotes to your existing insurance company. Can they help you do better?
What Is Your Home Value?
Home values in many American cities are on their way up. These properties may need additional home insurance, then. And, you may need to take a closer look at new liability risks in your area. Now is a very good time to speak to your agent about the amount and type of coverage you need. Do you need a rider for expensive electronics? Perhaps the area has become a flood zone. You may need flood insurance. If you don't have extra protection, you might be out of luck when trying to file a claim.
Do not underestimate the amount of coverage your home needs. With the right home insurance policy, you can rest assured you will have protection for all of your needs. This happens when you review your policy every six months or annually. Auto-renewal is helpful, but only if you are sure your policy still matches your home's needs.