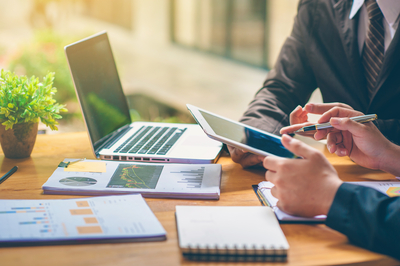 Why Even Older Homes Benefit from Home Insurance
Why Even Older Homes Benefit from Home Insurance
Home insurance is one of the most important investments you can make into your property. Most people who buy a home are making their largest investment in life. You take care of it. You keep it safe for your family. At the same time, you need to keep it safe from the things around it that can cause damage. Home insurance gives you a layer of protection to minimize the risk of financial loss when something unexpected happens. Keep in mind, this can happen to a new or an old home. Here is why older homes need coverage, too.
Consider the Risks of Dropping Coverage
Most people with a mortgage loan must maintain home insurance while that loan is in place. The lender requires it in the mortgage contract. Over time, the owner pays off the home loan. Then, they may want to stop their home insurance, too. There is no requirement to keep it, so why do so? Don't cancel coverage so fast. Instead, consider these reasons to keep your policy.
Fires Occur to All Homes
The risks of damage from a fire are not lower as a home ages. In some cases, they can actually become higher. The electrical system in the home is no longer new, for example. Unless you update and modernize it, it could become a concern. Fires can still occur from lightning strikes, too. A fire can start in the kitchen due to a simple mistake while cooking. A single fire can cause thousands of dollars' worth of loss. Neglected radiators or heating systems could cause problems too.
Liability Risks Remain
When people visit your home, they can trip, fall, and suffer injuries. A pet can still bite someone. This type of risk does not change as a home gets older. You may have a repair technician come to your home who suffers an injury that you may be responsible for financially. You may still have a child over who falls down a set of steps.
Analyze Your Coverage
These risks are still evident with your older home, as well as many others. Still, there may be some things you can do right now. For example, talk to your home insurance agent. Determine the value of your home now. Base this on the cost to rebuild the home if there is a large accident. If your home value is lower now than it was, that could help reduce your costs. Instead of dropping home insurance for older homes, modify it to better meet your needs.