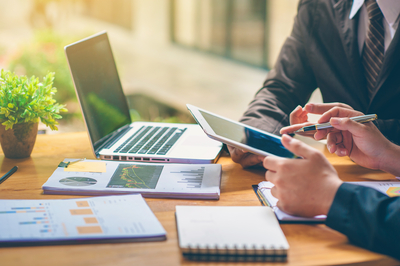 When Does Home Insurance Cover Appliances?
When Does Home Insurance Cover Appliances?
You rely on your home appliances every day. When they fail to work, it can be expensive to repair them. In some situations, home insurance may offer some financial help. However, routine maintenance is often not a coverage on standard homeowners insurance policies. Why your appliance fails or otherwise causes financial loss plays a big role in whether you have coverage.
What Caused the Loss?
If a covered peril caused your appliance to fail, home insurance may help you to repair it or replace it. A covered peril is a type of event that insurance policies typically cover. This usually includes things like fires, windstorms, lightning and theft. For example, if your washing machine shorts because of a lightning strike, your insurance policy may offer support. If your refrigerator stopped working and the food within it spoiled due to a storm-related outage, your policy can help. It might help you replace both the fridge and the food.
When Appliances Do Not Have Coverage
Still, there are situations in which your appliances do not have insurance coverage. Most of the time, this involves any situation where normal wear and tear caused the problem. It does not replace appliances that are older that just need replacement. It also does not cover any incident in which negligence caused the damage. An example of this might be someone intentionally damaging the washer if that person lives in your home.
Also, there are further limitations on most policies. For example, most policies do not cover a power surge, unless that is due to lightning. Some policies have exclusions for all appliance repair or replacement. Check with your insurance agent to determine how your policy covers each unique item.
What Will It Do
If you have damage to your appliances you feel have coverage, call your home insurance agency. Discuss your situation with your agent. He or she will help you file a claim. Look at the details of your policy. Some will provide actual value coverage while others offer replacement coverage. In actual cash value, you get a reimbursement for the value of your appliance at the time of the incident. With replacement coverage, the policy will pay you enough to replace the appliance.
Your home insurance agent can help you determine if it is possible to file a claim. Unless an unavoidable hazard damages the appliances, you may be responsible for those losses on your own.