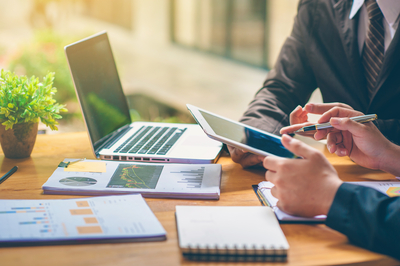 What Type of Business Insurance Coverage Does a Grocer Need?
What Type of Business Insurance Coverage Does a Grocer Need?
One of the fastest growing small business sectors is the independent grocer. Gone are the days when only the large retailers could capture a customer base. Today's consumer is after not just affordable products, but also specialization. Small town grocers offer this. However, these are high-risk businesses. To operate them, you need to maintain proper business insurance. Take a closer look at what type of business insurance you need.
Work with Your Agent to Determine Your Risks
A good place to start when choosing business insurance is to determine what your risks are.
Your agent can help you navigate these risks. They can use claims made in your area from other grocers to give you insights into what risks you face. This includes risks to your building, inventory, equipment, liability risks, and other items. Getting some insight like this can help you choose a policy that fits your needs.
Start with Protection for the Structure and Contents
Your biggest assets need the most protection. If a fire were to occur, you need to know you have enough property insurance to rebuild your company's space.
You also need to determine the value of what is inside that building. Contents insurance includes your company's equipment, inventory, furnishings and even computers. The combined value of the structure and contents is a baseline for property coverage.
Consider Liability Risks Carefully
Most grocers face a significant number of liability risks. These stem from customers falling or getting hurt in the business. However, also consider instances in which your company sells ineffective or unsafe products. You should first start with liability insurance. General liability insurance covers losses related to people who suffer losses due to negligence. Slips are a good example here.
From here, you also need to consider product liability insurance. If you sell a product that is unsafe and someone becomes ill, for example, this insurance helps cover those losses.
What Else You Need
Most grocers have employees, warranting the investment in workers' compensation insurance. This helps minimize employee injury and illness claims. You also need to consider business interruption insurance. If you cannot operate your store for a period due to a covered claim, such as storm damage, this coverage may help you pay to move it temporarily.
Work with your business insurance agent to discuss all of your risks. If you offer a delivery service, you need to protect your vehicles with commercial liability insurance. You also need to protect customer personal information through cyber liability coverage. Other risks may be present as well.