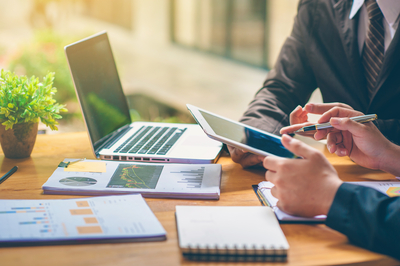 What Is the Ring Camera – Is This Smart Home Feature Beneficial?
What Is the Ring Camera – Is This Smart Home Feature Beneficial?
Ring® is one of the more well-known doorbell cameras. This device aims to provide you with a video feed outside your front door. Some provide real-time video. Others offer photos whenever someone presses your doorbell. What should you know if you plan to buy one?
In all situations, this type of smart home feature can offer benefits to your property. They work somewhat like a limited security system. How does this apply to home insurance?
What Is the Benefit?
The goal with the Ring camera system is to provide you with access and control. This specific system allows you to communicate with someone who steps up to your door and presses your doorbell. It also has motion-activated features. This means it turns on even when they do not press the bell. Once this occurs, you are able to hear, see and speak to the person at your door. Consider a few key advantages:
It allows you insight into who walks onto your porch. You know who is there before you even get up to answer the door.
It allows you to seem like you are home, even if you are not. This might deter would-be intruders.
You can track when delivery people drop off packages. You can also capture a photo of someone trying to take your package.
You know who enters your home through this door. This gives you some indication of who may be in the home.
Ring allows you to communicate with neighbors through an app, too. This aids in helping people in the area to know about suspicious activity.
As you can see, it works to improve safety and makes communication around your home a bit easier. Could it be worth the investment to you? This depends on how you plan to use it.
How Does It Impact Home Insurance?
Many home insurers are recognizing the value of adding smart technology to homes. These companies want homes to be as safe as possible. A Ring may help to increase that.
If you decide to buy one, talk to your agent. It may help you save a bit of money on your home insurance costs. Some other doorbell cameras work with your home security system as well. Or, you may want to add a full home security camera at this time. This can often reduce home insurance costs.
Compare several versions of doorbell cameras before you decide to buy one. Be sure they enhance the security of your home. And, let your home insurance agent know.