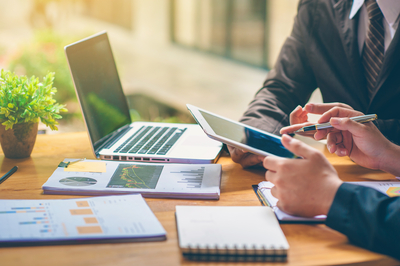 Three Tips for Choosing the Right Contractor After a Disaster
Three Tips for Choosing the Right Contractor After a Disaster
When a fire, storm, or act of vandalism damages your home, you want to get it fixed as soon as possible. Home insurance may provide you with the financial means to pay for these types of repairs. However, you shouldn't rush into choosing a contractor for the job. Doing so could cause you financial loss in the long term. Instead, follow these tips for choosing a contractor to help you with the process.
Who You Hire Matters
Before looking into how to choose a contractor, consider what could go wrong. If you hire a contractor that lacks insurance coverage for its employees, and an accident occurs, you could be on the line for those injuries. More so, your home insurance company is not going to pay out more than once for the work. In other words, you need a team capable of doing an excellent job the first time, every time. How do you know who to hire, then?
#1: Insured Professionals Are Essential
Your insurance agent may require you to verify the insurance coverage for the individual before hiring them. As noted, if you hire a contractor without insurance, and he or she suffers a loss on your property, they could file a liability claim against your home's policy. That only increases your potential costs. Be sure to verify this by seeing the company's documentation.
#2: Licensed in Your Community
There are two things to verify here. First, if you are hiring a professional to handle the plumbing or electrical work, they must have a certification by industry standards. If you are hiring a building contractor or anyone handling structural work, they also need a certification.
Also, ensure the company has a license in your community to provide service. It's not uncommon for an area to see an influx of out-of-state and unlicensed professionals providing service in a community after a natural disaster occurs. Always hire a local company. They will know how to meet all local standards.
#3: Sign a Contract with a Guarantee
Any time you have a professional provide you with work, you need to be sure they can offer quality work. They should provide a warranty for any parts and materials. Those should come from the manufacturer. They should also offer a guarantee on the workmanship. Sign a contract documenting this.
You can also verify the company's reputation online. Talk to neighbors, too. Your home insurance agent can often offer recommendations for contractors they trust. This may be the best way to ensure you get a pro you can depend on.