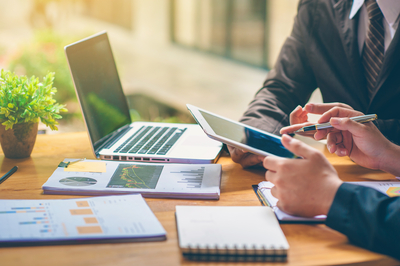 The Best Business Insurance for Auto Service Providers
The Best Business Insurance for Auto Service Providers
Whether you sell trucks or have a car wash, your vehicle service needs insurance coverage. The automotive world has a lot to offer. Today's business owners are thriving, making money and staying protected.
To stay protected, you need to make sure you have these four critical areas of protection.
Option One: Lost Revenue Coverage
Lost revenue coverage is often included in a standard business owners policy (or BOP). Some policies call this business interruption coverage. If your dealership's vehicles sustain damage, a lost revenue coverage policy might protect you. Lost revenue coverage generally does the following:
Protects revenue during a closure
Covers fixed property expenses, like utility costs
Covers temporary location operating costs
The Insurance Information Institute considers lost revenue coverage a vital component of any business. This reinforces the need that most automotive businesses have for strong protection. Their products, being generally outside, can be easily damaged. That results in lost business hours.
Option Two: Products and Completed Operations Coverage
This type of liability insurance covers insured contractors against third-party claims. If you've hired towing providers, maintenance men or similar workers, you'll need this protection.
If contractors cause injuries or property damage, this policy can usually protect you. The policy also covers liabilities arising from your business's products and services. While a general business insurance policy might have this coverage, double-check with your provider. They'll help you get coverage.
Option Three: Equipment Breakdown Coverage
Most business insurance plans include equipment breakdown coverage. Still, it's a good idea to ask your provider what equipment the policy will cover. Often, policies will cover any losses incurred because of electrical or mechanical breakdowns in the business. Nevertheless, some policies won't cover all equipment. Given that auto businesses often use specialty equipment, you might need tailored coverage.
Whether you sell cars, run a towing service or clean vehicles, equipment breakdown coverage can protect you from lost revenue. It can also prevent lost service hours.
Option Four: Garagekeepers Coverage
Garagekeepers coverage is an optional business insurance policy. If your auto service business has a garage, you probably need this coverage. The policy will protect you during the damage, or loss, of a customer's automobile.
If a customer leaves their vehicle in your care, control or custody, the policy acts as a shield. This coverage protects the insured whenever they do the following inside the garage:
Attend vehicles
Repair vehicles
Service vehicles
Park vehicles
Store vehicles
In other words, accidental damage to a vehicle likely won't be your responsibility to pay for.
At the end of the day, your auto service business needs protection like any other business. If you're getting a business insurance policy, make sure it protects your specific line of work.