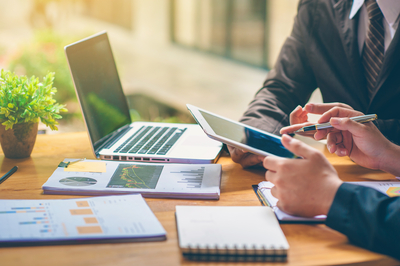 The Benefits Of A BOP For Your Storage Business
The Benefits Of A BOP For Your Storage Business
Many Americans have more possessions than they can keep in a house. As a result, many turn to self-storage businesses to store these items. So, the owners of the operations must insure their business to the highest degree. It helps guarantee operations remain secure in the event of unexpected problems. Most self-storage businesses can benefit from Business Owner's Policies (BOPs). These policies include many of the common elements of protection most businesses need.
Self-storage services can start out with BOPs, and at times enhance that coverage. Let's look at how to approach insuring yourself.
What's A BOP?
Business insurance doesn't usually come in just one policy. Indeed, most business owners should carry several policies within their own portfolio. However, by investing in a BOP, self-storage owners might be able to reduce some of that policy load.
BOPs combine several common elements of commercial insurance into one package. That can often save you money on premiums, deductibles, and other standard policy costs. Within coverage, most business owners can find:
Property Coverage: In the event of damage to the office, fences, or units, this coverage can help you pay for repairs. Covered claims can include things like storm, fire or vandalism damage.
Liability Coverage: You likely are not liable for damage to the contents of clients' storage lockers. However, that might not stop them from suing you anyway. Coverage can protect the business against claims of injuries, property damage and some personal injuries claimed by clients.
Interruption Insurance: If you have to close for repairs, coverage can supplement your ordinary income. It might help you pay salaries, utility costs and other standard wages.
The savvy self-storage unit owner can see the benefits of investing in a BOP. However, when you do get one, you'll need to tailor it to meet the needs of your industry. Limits, exclusions and other parameters should all account for your unique operating risks.
And once you have coverage, you'll likely need to augment that protection with extra policies. Some of these might include:
Cyber Liability Coverage to insure data breaches or cyber theft that compromises customer privacy.
Flood Insurance to cover water damage. You likely do not have flood coverage standard on your property insurance.
Equipment Breakdown Insurance to insure breakdowns to your essential systems. It particularly helps if you own a climate-controlled system.
The insurance your self-storage business needs depends on quite a few unique characteristics. Talk to your Southwest Commercial Insurance agent about the coverage appropriate for your operation.