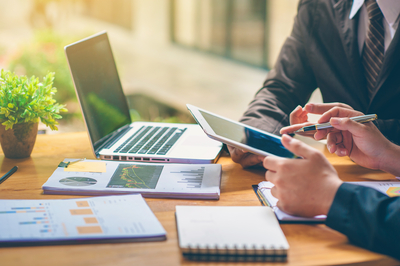 New Year Checkup: Is It Time to Expand Your Auto Insurance Coverage?
New Year Checkup: Is It Time to Expand Your Auto Insurance Coverage?
Now is an important time to focus on your insurance protection. Do not overlook auto insurance. Many people purchase a policy and forget to go back and check it down the road. However, your needs can change.
Many times, vehicle owners need to adjust their policy to meet current changes. Make it a habit to review all of your car insurance coverage at least one time of the year. Doing so early in the year is a good idea. But, what should you look for in your policy?
Does Your Policy's Maximum Value Meet Your Needs?
Look at the policy carefully. Review what the maximum amount of payout is after an accident or claim. Here's what to think about:
Does the maximum payout per accident offer enough protection in a large accident? A basic liability policy is generally not enough.
Does the maximum payout for property damage provide enough coverage? What would it cost to replace your vehicle if totaled? This should be the amount listed here.
Does Your Policy Pay Replacement Cost or Actual Value?
Over time, a vehicle's value falls in most cases. This may signal a time to reduce your coverage. However, pay attention to what the policy is paying for. Replacement cost coverage pays to replace the vehicle with the same make and model. For those with luxury vehicles, hard-to-find vehicles, or custom cars, this is essential. Actual value pays for what the car is worth at the time of the accident. This may be much less than what you need to buy a new one.
What's In Your Car?
The next thing to look for is what type of changes you made to the vehicle over the last year. Many property owners are upgrading.
Did you add a new entertainment center to the vehicle?
Did you upgrade its security?
Perhaps you added custom features or modifications to the car.
Do you store a large amount of items in the vehicle?
Are you using it for work?
The more value you add to the vehicle, the more coverage you need. Work with your car insurance agent here. Get an estimate for insuring your car today, based on what current conditions exist. Within a few minutes, you can see if your current policy makes the grade. Or, as is common, you need to modify it. Do this annually to minimize coverage lapses.