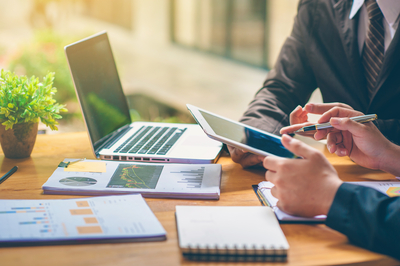 New Smart Home Features Be Sure Your Policy Reflects Their Added Value
New Smart Home Features Be Sure Your Policy Reflects Their Added Value
Smart homes are growing in popularity. And, why not? They let you control your home from a distance. This empowers you to create a home fitting to your specific needs. But, they add valuable assets to your home. They also can add value to the property. How will this impact your insurance coverage?
Your home insurance agent needs to know about such enhancements. Your policy costs might change, but sometimes, they can even reduce your premium costs.
Protect the Value of Your Assets
One way your home insurance agent can help is with protecting the equipment itself.
Some of the equipment for these systems is very valuable. However, many home insurance policies cap the per-item value they cover at $1,000. Did you spend more on these items? If so, let your agent know. He or she will help you update your policy to reflect this value. An insurance rider can help in this case. It provides protection for the specific valuable items you have. It can also make sure your policy doesn't exclude these items, though such cases are rare.
You want to make sure your equipment has coverage for events such as:
Theft
Vandalism
Fires
Lightning strikes
Storms
Other accidental, unpreventable damage
Does It Change the Value of Your Home?
Another way to look at this is the way it changes your home. When you add sensors to doors and windows, updated monitoring throughout the home, complex wiring in some cases, and high-end electronics to control it all, you are adding value to the home. If a fire occurred and you had to rebuild your home, does your home insurance policy offer enough protection to rebuild? This is especially true for systems with more complex designs.
For example, some homes feature solar panels controlled by in-home devices. They may feature temperature controlled zones. You may have a high-tech room in your home with equipment of all types. Rebuilding these spaces can cost a significant amount more than the average home. Your home insurance agent should know about this need.
Work with your home insurance company. Boost the value of your home's policy to match the added value of your equipment. Consider the cost to rebuild your home in the area. Do you have enough coverage in place to do so? If not, you may want to increase it to better match your needs. If you would suffer significant financial loss in a total event, you need to let your insurer know. They will work with you to customize your coverage.