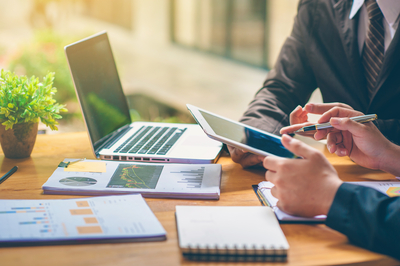 How to Estimate the Value of Your Business's Structure for Insurance
How to Estimate the Value of Your Business's Structure for Insurance
An investment in business insurance should provide ample protection for the structure. Though your coverage also includes your business's inventory, furnishings and equipment, consider the value of the structure first. This figure is not easy to determine in some cases. Before you buy coverage, consider a few tips.
It's Not the Sale Price of Your Building
One key thing to remember is that the value of the structure for insurance purposes is not the same as what you could sell the building for on the market. There are several reasons for this. First, selling your business would include estimating the profit for the company and assessing the market conditions. Second, it usually costs more to rebuild the property than it would to buy it. You need to insure the structure for the cost to rebuild.
If an electrical fire broke out causing too much damage to the structure to repair, your insurance company may write the building off as a loss. If your coverage is not enough to cover the construction of a new building, you may not be able to open your doors again.
To avoid this, buy a business insurance policy with a higher coverage amount. Read the terms of the policy, too. Be sure you understand what occurs if a total loss of the structure occurs.
How to Estimate Building Value
The most accurate method is to speak to an area builder. Discuss the size, scope, and features of the building. The builder can give you an estimate of the cost based on location and function.
You can also work with your agent for more insight. Your agent can help you determine the best value based on other buildings like your own in the area. Keep in mind, your building is unique, however. If your building needs special features, this could increase the cost to rebuild.
Update This Value Each Year
Come back to this figure each year. When it is time to update your policy, be sure to let your agent review the details of it. Has the value changed much? Has anything within your building increased in value significantly? Also, consider additions or changes to the structure. Update your policy to match the current building.
It's best to be specific about the coverage you need. Minimize any risk of claim limiting your ability to keep your business operational.