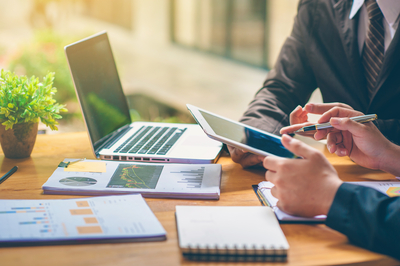 How Homeowners Insurance Covers Water Damage
How Homeowners Insurance Covers Water Damage
It only takes a small amount of water to cause a lot of damage in your home. Your homeowners insurance might provide help with cleaning up the mess and repairing damaged property. However, it will only do so for certain types of water damage. Let's look at some of the most-common types of water damage and how your homeowners policy might help you out.
Homeowners Coverage for Water Damage
Your home insurance will help you pay for the recovery costs related to damage on the property. The policy will usually pay for both damage to your home's structure and to your possessions. In cases of water damage, you might get help with cleanup, mold remediation, repairs, replacement items and more.
However, policies won't cover all types of water damage. Often, the damage will have no coverage because your policy will exclude the cause of the damage. So, you might have to pay for the damage out of pocket.
A slow leak that causes water damage usually does not have coverage. That is because, usually, these events are preventable and avoidable. Homeowners policies usually only apply to damage that you could not have foreseen or prevented. You generally have ample time to notice a leak and repair it before it can cause significant damage.
In most cases, you cannot prevent a burst pipe in the house. Therefore, your homeowners policy is likely to cover the damage. Your policy might not cover damage to specific items caught in the water flow. However, it can still apply to a variety of the losses.
Storms might damage your home, and in certain cases water damage will have coverage. So, for example, if a tree falls through your roof and causes damage, then water might enter the home. Your homeowners policy might pay for both the tree removal and the water cleanup.
One type of storm damage that a homeowners policy won't cover is a flood. Flash floods, sudden storms, storm surge and similar events could occur in almost any home. However, most standard property policies never insure floods. Therefore, property owners will need to invest in a specific flood insurance policy. They will offer the coverage you need for your structure and possessions through a specialized pool called the National Flood Insurance Program (NFIP).
If your home ever sustains water damage, call your homeowners insurance provider. Your agent can tell you what portions of the damage that your policy will cover. They can then appraise the damage and help you settle the costs appropriately.