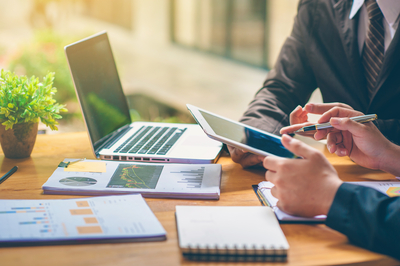 House Upgrades That May Save You on Your Homeowners' Insurance
House Upgrades That May Save You on Your Homeowners' Insurance
Do you realize that there are improvements you can make to your home that can make it safer, add value and potentially save you money on your home insurance premium? These are improvements every homeowner should consider when upgrading their homes. Here are some specific projects you could undertake that will provide a significant ROI.
Improving the Security of Your Front Door
Upgrading and replacing your standard front door with a steel front door can add beauty, improve security and potentially save you on your homeowners' insurance premiums. Steel doors can also make a good first impression when considering selling a home. Adding a deadlock to the front door will also improve security and may pay off in lower home insurance premiums.
Upgrading Windows
Upgrading old aluminum or wooden window to new, double pane, shatter resistant glass offers a variety of benefits to homeowners. It can better insulate your home keeping cool air in the home in summer and warm air inside in the winter. New windows frequently are an excellent sound insulator, making your home quieter. It also enhances security which can lead to some additional savings on your homeowners' insurance.
Adding a Security System
Entire home security systems have become more affordable and more advanced than ever. Home security systems can be monitored or unmonitored and may even include video systems. Many of these systems may be self-installed and many, especially monitored systems, may make you eligible for a discount on your home insurance.
Installing Alarms
While whole home security systems can provide multiple benefits for homeowners, less complicated simple alarms can also add value. Smoke alarms, fire alarms and CO2 detectors will not only improve peace of mind but may qualify a homeowner for homeowners' insurance discounts.
Removing Items That Increase Premiums
Many homeowners may not know that the existence of some features in their home or on their property may be costing them significantly in the premiums for their homeowners' insurance. A pool, trampoline, hot tub or even certain breeds of dogs may be adding to your premiums. These are cases where subtraction could prove to be a positive.
Some improvements offer such a high rate of return, improve security and offer insurance premium discounts to such a level as to make them a no-brainer. Make sure you make your insurance agent knows of these improvements so they can tell you if your policy provides for discounts.