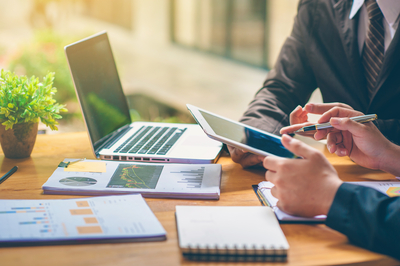 Hidden Office Safety Hazards
Hidden Office Safety Hazards
Some industries are laden with workplace safety hazards: construction sites, factories, machine shops, even retail stores. Most people don't think of the hazards that are in an office. But there are plenty of hazards that pop up in the office as well. Here are five areas to check over to ensure your employees' safety at work.
Flooring
It's common sense to not mop floors at times when office traffic is high. When you do mop, the areas need to be well-marked so employees can avoid them. Carpeting should be secure, and rugs are best avoided, unless secured well. Outside the office, walkways need to remain clear of ice, snow, and debris.
Office Furniture
There are two main safety issues with office furniture.
Large items like bookshelves and filing cabinets should be secured to the walls. This prevents them from falling over and injuring an employee.
Having ergonomic chairs is another way to reduce safety problems also. When office workers sit for hours at a time with bad posture or in a chair that's not suitable, health issues develop. Offer a variety of chair and desk solutions for employees. Encourage them to take regular breaks to walk and stretch.
Office Supplies
Even lifting small loads of office supplies or moving desks around can lead to injury. Train employees in proper lifting procedures so they don't hurt their back because of poor technique.
Computer Screens
Most office workers use computers for a great deal of their work day. Implement and enforce screen time breaks to protect their eyes. This allows them to get a productivity boost. Some people like a 25-minute work session followed by a 5-minute break. Others work best with 43-minutes of work and a 17-minute break.
Electronics
Most office items operate on electricity. Today, everyone has a cell phone that needs charging during the day; maybe a laptop, too. Unplug them when they won't be in regular use. Do not overload outlets, and never cover them up. Always keep fire extinguishers near areas that could catch fire.
Keep up open lines of communication with all employees so that they let you know when they see a safety issue. Your business insurance provider may have requirements to follow, as well. Carry out regular inspections of your office and remedy problems immediately. This will ensure you have a safe workplace and reduce your chance of needing to file a safety-related business insurance claim.