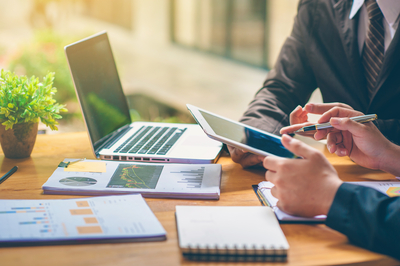 Factors that Might Influence the Cost of Your Business Insurance
Factors that Might Influence the Cost of Your Business Insurance
Are you concerned about the premium you will have to pay for your business insurance? Insurance is part of your overhead, so it's understandable that you will want to keep it affordable. Your commercial insurance agent is happy to help you understand the various factors that will impact your premiums. Some of these you can often control yourself.
Understanding Your Business Insurance Premium
Like with all insurance, you will have to pay for your business's coverage through a regular premium. Your premiums will vary from those of other business owners, even if you buy from the same insurers. Sometimes, you will pay only one premium for all coverage. Or you might pay premiums for different coverage separately.
Insurers base premiums around the policyholder's risk ratings. A risk rating shows them your likelihood of having to file a claim on a policy. The higher your risk of filing, then the more your premium might cost.
What Influences Your Commercial Insurance Premiums?
Naturally, the amount of business insurance you buy can increase your premiums. Yet, other factors can influence costs too, because they will impact your risk rating:
Your Insurance Package: Many businesses get coverage through business owners policies (BOPs) or commercial package policies (CPPs). These are policies that offer several essential types of coverage in one place. Often, by buying your coverage in a CPP or BOP, rather than piecemeal, you can save premium costs.
Claims History: If you make claims on your commercial policies, then that is a signal that you might do so again. Therefore, you might have to pay a higher premium for policies that renew after a claim occurs.

Deductibles: For coverage like property damage and possessions insurance, you will likely have to pay a deductible. Your insurer will subtract the deductible from the cost of your settlement. The higher the deductible you choose, the lower your premium might be, because you shift cost burdens away from the insurer.
Number of Employees: As you add employees, your liability risks will increase. Plus, by hiring more people, you might have to buy more coverage. Each factor can drive up your premium.

Location: If you live in an area prone to perils like severe weather, vandalism or other risks, then your property coverage might cost more.

Industry: A chemical distributor business might have more risks than a mom-and-pop furniture store. Therefore, the former's premium might cost more than the latter's.
The risks your insurer weighs to determine costs will apply differently in all cases. Thus, work alongside your agent to determine the right types and limits of coverage for you. They can then look at more specific risk factors to determine your final premium.