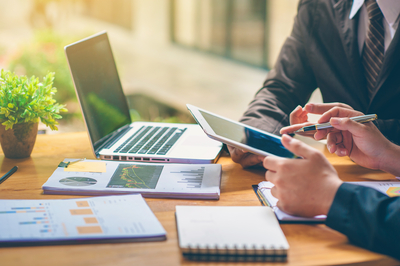 Business Insurance Protection from Earthquakes and Floods
Business Insurance Protection from Earthquakes and Floods
Most business owners need to maintain comprehensive insurance coverage for their property. This includes property insurance, contents insurance and liability coverage. Like many consumer-based home insurance policies, business insurance does not outright cover flooding or earthquakes. However, there is help available to cover these losses. It's important to know what your options are.
Flood Insurance Coverage
Most business insurance plans cover the structure of the building. This includes from risks such as fire and vandalism. And, these policies can also cover the contents of those buildings as well as outbuildings you may have. Customizing your insurance to meet those needs is always your first step. Yet, flood insurance is also a consideration.
A basic business insurance policy does not provide flood damage protection. If your business is in a flood zone, you may need to purchase stand-alone flood insurance. This is a separate policy, sometimes purchased as a rider to your existing plan.
The government maps flood zones. In these areas, the risk of flooding is significantly higher. As a result, flood insurance becomes valuable. It can also be a bit more expensive here. Be sure your insurance agent gathers insight into flooding in the region. You may not want to operate your business in a high-risk zone due to the cost of this coverage.
Earthquake Insurance Coverage
Like floods, most business insurance policies do not provide coverage for earthquakes. Most of the time, the same rules apply to this coverage.
If you operate your business in a high-risk area, it is a good idea to seek out coverage for earthquakes. Separate policies may be available to you to do this. A commercial property earthquake endorsement is an add-on to your existing policy. It helps to provide a higher level of coverage in these high-risk areas.
Business Interruption
In both of these situations, you may need to rely on business interruption coverage. It helps cover the lost income your business has when a covered incident occurs. If you do not have earthquake or flood insurance, your business interruption insurance may not apply if such a disaster occurs. This makes it difficult to overcome the losses in these situations.
Because flooding can occur almost anywhere, having an updated policy tends to be important. Work with your business insurance agent to gain more insight into both programs. Determine if you need to update your business insurance policy to meet these risks. Doing so can help minimize your losses.