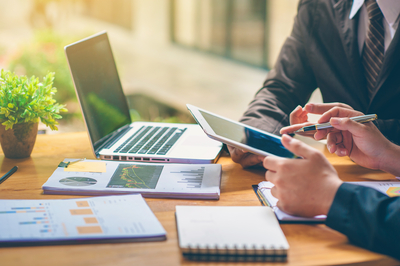 Assessing Your Need for Business Insurance on Key People
Assessing Your Need for Business Insurance on Key People
Companies need a wide range of business insurance products. Luckily, there are plenty of products on the market that can provide you with all of the protection you need. As a business owner, you probably spend a lot of time building up your company. It may be dependent on you. Or, you may have important employees. If they are not there, your company could not run. This is the time you may need to consider key person insurance. Do you need it?
What Is Key Person Insurance
Key person insurance is a type of business insurance policy. More clearly, it is a type of life insurance policy the company takes out on certain individuals. It helps to minimize the risk of what would happen if that individual died. Sometimes, you may hear it called business life insurance.
This policy pays out a sum of money to the company should the named person die. It does not pay anything to his or her beneficiaries, in most cases. Rather, it works to help the company to continue on financially while a replacement for the lost individual becomes available. It relates just to unexpected types of death. The death can occur for any reason. It does not have to be work-related.
Who Needs to Have Key Person Insurance?
It can be hard to determine who needs this coverage. However, it is important to take a look at your company's structure. Most business professionals encourage companies to create a model that has numerous people capable of doing everyone else's job. That means if one person is not there, someone else can do it.
Yet, with key person insurance, the goal is to cover specific people who you cannot easily replace. Most of the time, this includes executives and business owners. Ask yourself these questions:
If the business owner was no longer available, would someone be able to continue the company?
Would the company struggle financially if one or more people were suddenly unavailable?
Could the company have a hard time filling the role of a specific employee? Perhaps his or her talent is not available through others.
If so, this type of business insurance may be necessary. Your agent can help you choose the right people to cover. You can choose from a range of coverage levels, too. Don't overlook the importance of having coverage to minimize these risks to your company.