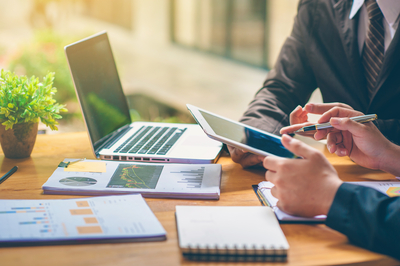 6 Tips to Save on Car Insurance
You can save on car insurance by knowing the right questions to ask. Your insurance agent acts as an important ally in helping you understand all your options. There are also other things you can do to save on auto insurance. Learn how by reading our tips below. 
1. Check Your Rates Annually 
By checking your rates every year, you can take advantage of any new discounts or policies that your insurer may offer. Follow up with your agent on any part of your premium that you don't understand. Also, if you have new drivers to add, this provides an opportunity to learn the most cost-effective solution for your household. 


2. Set the Right Deductible 
You may have the option to set your deductible at a rate that best meets your needs. A higher deductible results in a lower premium. Keep in mind that a higher deductible means that you pay more when you have a claim before the insurance kicks in. For instance, if you have a $500 deductible and raise it to $1,000, you pay an additional $500 before the insurance coverage begins. 

To set your deductible, determine how much you can afford to pay at one time versus the amount you'll save with the higher deductible. 
3. Take Advantage of Discounts
A low-risk lifestyle can save you money on your premium. Ask your insurance agent if your policy grants discounts for any of the following: 
Good grades for student drivers 

New drivers who successfully finish a driver-training class 

Older drivers who finish a refresher course 

Drivers who complete a defensive driving class 

Affinity groups in certain professions or organizations 




Installation of anti-theft and other safety equipment 
Your agent can help you figure out the most advantageous discounts to apply for. 

4. Manage Risks for Teenage Drivers 
Your teen driver will want to start driving right away. However, if you make them take a safe-driving course before they get a license, it can save you money and keep your new driver safe. Let your agent know if your child doesn't drive or doesn't own a car. This can save you money. 

5. Improve Your Good Credit Score 
Find out if your insurance company considers your credit score when it determines your premium. If so, improving your credit score may save you money on your premium. 
6. Report Reduced Mileage Estimates 
The average driver travels 12,000 miles a year in their vehicle. However, if you retire or get a job close to home, your annual mileage may drop significantly. Find out if you can use this to reduce your premiums. 
The make, model, and condition of your vehicle also impacts your ability to reduce your premium. For a comprehensive answer on how you can save money, talk to your insurance agent today.