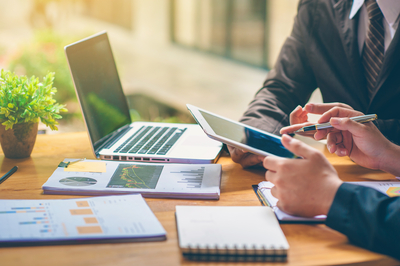 Can I Choose Not to Have Health Insurance?
Can I Choose Not to Have Health Insurance?
We've all probably heard that we should buy health insurance. However, that doesn't negate the fact that getting covered can be expensive. Is it possible to choose not to have health insurance? Is this really the best choice to make, even if it is an option?
On one hand, no one is legally required to carry health insurance. Recent changes to the Affordable Care Act (ACA) have eliminated the individual mandate that once required every American to buy health coverage. Still, just because you don't have to buy health insurance, that doesn't mean you should not.
Everyone is told they need health insurance, but health insurance can be expensive. Is it possible to live without health insurance? Is it more financially responsible to skip health insurance altogether?
The average cost of health insurance for a single person in the U.S. is around $440 a year (about $36.66 a month) while the average cost for an American family is around $1,168 a year (about $97.33 a month). While this may seem expensive, it's far less than you might wind up paying for health care alone if you choose to go uninsured.
The True Cost of Healthcare
In the United States, the costs of health care are astronomical, and medical debt is a growing problem for many Americans. The average hospital stay, alone, costs more than $15,000 (and that doesn't cover the cost of surgeries, specialty care and many in-hospital services). This is far more money than anyone should have to spend out of pocket.
And it's not just hospital stays that can be expensive. Consider the average cost of common health care services:
Ambulance: $400-$1,200
Doctor visit: $300-$600
Urgent care visit: $100-$200
Pediatric immunizations: $620,/li>
Labor & delivery: $10,808,/li>
Prenatal care: $2,000
Specialty care nursery (for premature births and other complications): $144,692
Physical therapy: $75-$150 (per session)
Heart valve replacement surgery: $170,000
Spinal fusion surgery: $35,000
Even if you feel like you are safe going without health insurance, think again. You never know when you might face a significant emergency medical issue. For example, you might have a car wreck which results in a significant injury. The ambulance services, necessary treatment and ongoing recovery care could easily trigger thousands of dollars in medical bills, and you shouldn't have to worry about how you will cover these costs.
Rather than putting yourself into medical debt over an unexpected health care bill, the benefits provided by health insurance will be instrumental in reducing these costs to the patient. With a quality health insurance plan in place, your insurer will agree to pay for a substantial part of the cost (if not 100% of the bill) for many of these services. Therefore, you'll pay a far more affordable out-of-pocket rate for your care, which can enable you to receive the services you need without a blow to your wallet.